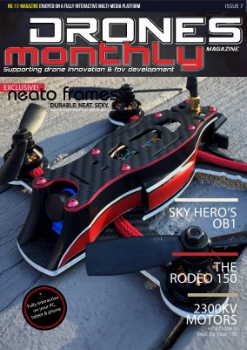 issue 7
Drones Monthly Magazine covers the massive growth of the drone industry, capturing the latest product releases, reviews and projects focusing on UAVS, quadcopter and all multirotor drones.
Click here to Login or to become a member click here for more info.
Requires JS or Flash enabled device. more info
Click a magazine to view it
Sort by : Newest ✔ | Oldest

This page is automatic, if you are unable to view the images or links above, please use the search feature "Issue 1,2 or 3".